FrontLine's Biggest Morning Tea
This week, organisations across Australia supported the Cancer Council by participating in Australia's Biggest Morning Tea.
FrontLine Stores have been proudly participating for the past 4 years and have raised over $1400 for the charity. This year was no exception with another great morning tea and a stellar effort raising over $1000!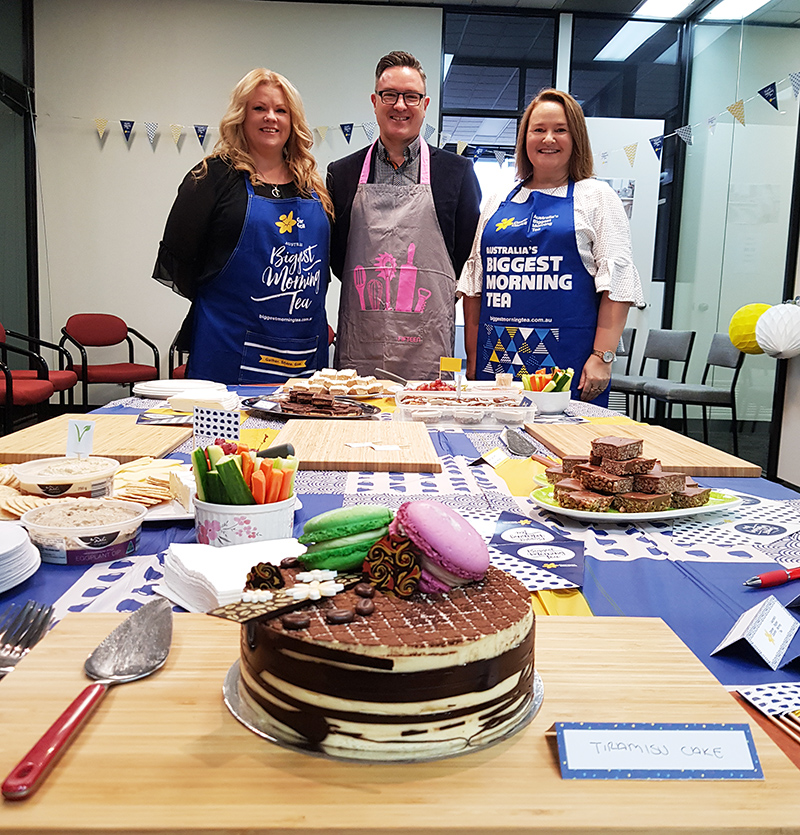 The TEA-m: Organisers Deb, Miro, and Bernadette ready to get started
FrontLine staff donated their time and tea-related skills to organise another great morning tea this year to aid Australia's leading cancer charity.
It was a deliciously decadent morning hosted by FrontLine for the FrontLine staff and also the staff from Platinum Travel who donated to the worthy cause and joined in the fun and games.
Digging in: A tantalising table of tasty treats 
There were delicious morning snacks, savouries and desserts, a raffle that saw many walk away with some great prizes, and a game of pin the cherry on the cupcake which proved that some of the staff from Platinum Travel have telepathic abilities.
Prize Winners: Plenty of prizes and smiles from the winning staff.
FrontLine preferred suppliers donated to the cause, providing a great table of prizes for raffle and game winners who attended.
Prizes were very kindly donated by the following FrontLine Stores suppliers:
As they savour the flavour of Tiramisu on their tongues, FrontLine look forward to participating again next year, to bring staff together and continue to raise money for a great cause.
For more information on the biggest morning tea or to donate visit: